Management Team
<! -- ends content-box -->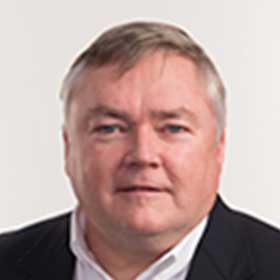 Mr. Mellett joined Enanta in September 2003. Prior to joining Enanta, he held the position of Senior Vice President and Chief Financial Officer of Essential Therapeutics. Previously, Mr. Mellett was the Chief Financial Officer and Vice President of Administration at GelTex Pharmaceuticals, Inc., a publicly held biotechnology company that was acquired by Genzyme Corporation in December 2000. Mr. Mellett also served as Chief Financial Officer of Marshall Contractors, a construction management firm specializing in the pharmaceutical, biotechnology and semiconductor industries, which was acquired by Fluor Corporation. Earlier in his career, Mr. Mellett was employed with Deloitte & Touche LLP, a public accounting firm, where he served as Audit Partner. Mr. Mellett received a B.S. in Business Administration from Boston College.
Dr. Or joined Enanta in November 1999 and led its preclinical and early clinical development efforts, including the team responsible for achieving all milestones in the collaboration with AbbVie to develop hepatitis C treatments. Dr. Or and his team discovered glecaprevir, the protease inhibitor in AbbVie's successful combination treatment for hepatitis C virus currently marketed as MAVYRET®. He is leading Enanta's ongoing research on antivirals for hepatitis B virus, respiratory syncytial virus, human metapneumovirus and SARS-CoV-2, as well as the non-viral liver disease nonalcoholic steatohepatitis. Dr. Or's team also worked on the earlier protease inhibitor in AbbVie's VIEKIRA PAK® treatment for hepatitis C virus, and previously developed antibacterials for methicillin-resistant staphylococcus aureus (MRSA). Further, Dr. Or has managed Enanta's research and development collaborations with Shionogi, Abbvie and Novartis.
Prior to Enanta, Dr. Or was a senior project leader and research fellow of antibacterial research at Abbott Laboratories from 1985 to 1999. Prior to Abbott, he was a member of the cardiovascular drug discovery team at Schering-Plough.
Dr. Or received his Ph.D. in Organic Chemistry from the University of Chicago and completed Postdoctoral Fellowships at Ohio State University and Indiana University. He has co-authored more than 100 publications and is listed as a co-inventor on over 260 filed U.S. patent applications.
Dr. Rottinghaus joined Enanta in August 2022. He brings more than 20 years of clinical experience in drug development, with expertise in a variety of therapeutic areas including rare disease, hematology, nephrology, neurology, dermatology, rheumatology, and infectious diseases. Prior to joining Enanta, Dr. Rottinghaus was Vice President and Head of Clinical Development for Hematology and Nephrology at Alexion, AstraZeneca Rare Disease, where he led development for several clinical assets, including ravulizumab, a complement C5 inhibitor for rare diseases. Before his time at Alexion, Dr. Rottinghaus was a senior director at Pfizer, driving the advancement of several drug programs such as tofacitinib in rheumatology and dermatology, as well as tigecycline, voriconazole, and anidulafungin in the infectious disease field. Earlier in his Pfizer career, he worked as a clinician on early-stage clinical trials for influenza vaccine development. Dr. Rottinghaus' experience includes multiple NDA and MAA submissions and FDA Advisory Committee participation.
During his industry career, Dr. Rottinghaus continued to practice as an attending physician and assistant clinical professor in infectious diseases at Yale School of Medicine. He has co-authored more than 30 scientific publications. Dr. Rottinghaus trained in infectious diseases at the University of Alabama at Birmingham and in internal medicine at the Mayo Clinic. He holds an M.D. from Mayo Medical School, an M.Sc. in Biology from the University of Cambridge where he studied as a Marshall Scholar, and a B.S. in Biology as well as a B.A. in Latin and Greek from Kansas State University.
<! -- ends outlier content-box -->