Management Team
<! -- ends content-box -->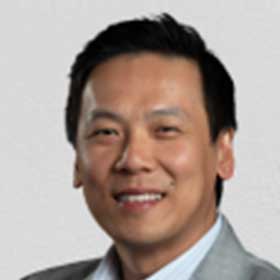 Mr. Luu joined Enanta in January 2021. Prior to Enanta, he was at Merck KGaA, where he held roles of increasing responsibility. Most recently, he was Vice President and Global Head of Oncology Business Development, responsible for setting the franchise business development strategy and was accountable for its execution, including the completion of several major transactions across all stages of drug development in line with the company's R&D goals. Previously, Mr. Luu was Senior Director and Global Head of Business Development, Strategic Initiatives, where he led the strategy and partnering efforts to secure external financing for Merck KGaA's late-stage pipeline. Before that, he was Director, Global Licensing and Business Development, Neurology and Immunology, where he led in/out licensing transactions for preclinical and clinical-stage assets to support R&D in neurodegenerative diseases. Previously, he was an Associate Director of Regional Business Development, General Medicines responsible for growing the product portfolio in the Asia-Pacific region. Earlier in his career, he held various roles in the chemicals industry with BASF Corporation and in telecommunications with Tyco International, working in engineering, sales and marketing.
Mr. Luu graduated magna cum laude from Drexel University with a B.S. in Chemical Engineering and Biology. He holds an M.B.A from the New York University Stern School of Business.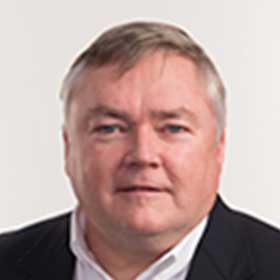 Mr. Mellett joined Enanta in September 2003. Prior to joining Enanta, he held the position of Senior Vice President and Chief Financial Officer of Essential Therapeutics. Previously, Mr. Mellett was the Chief Financial Officer and Vice President of Administration at GelTex Pharmaceuticals, Inc., a publicly held biotechnology company that was acquired by Genzyme Corporation in December 2000. Mr. Mellett also served as Chief Financial Officer of Marshall Contractors, a construction management firm specializing in the pharmaceutical, biotechnology and semiconductor industries, which was acquired by Fluor Corporation. Earlier in his career, Mr. Mellett was employed with Deloitte & Touche LLP, a public accounting firm, where he served as Audit Partner. Mr. Mellett received a B.S. in Business Administration from Boston College.
Dr. Or joined Enanta in November 1999 and led its preclinical and early clinical development efforts, including the team responsible for achieving all milestones in the collaboration with AbbVie to develop hepatitis C treatments. Dr. Or and his team discovered glecaprevir, the protease inhibitor in AbbVie's successful combination treatment for hepatitis C virus currently marketed as MAVYRET®. He is leading Enanta's ongoing research on antivirals for hepatitis B virus, respiratory syncytial virus, human metapneumovirus and SARS-CoV-2, as well as the non-viral liver disease nonalcoholic steatohepatitis. Dr. Or's team also worked on the earlier protease inhibitor in AbbVie's VIEKIRA PAK® treatment for hepatitis C virus, and previously developed antibacterials for methicillin-resistant staphylococcus aureus (MRSA). Further, Dr. Or has managed Enanta's research and development collaborations with Shionogi, Abbvie and Novartis.
Prior to Enanta, Dr. Or was a senior project leader and research fellow of antibacterial research at Abbott Laboratories from 1985 to 1999. Prior to Abbott, he was a member of the cardiovascular drug discovery team at Schering-Plough.
Dr. Or received his Ph.D. in Organic Chemistry from the University of Chicago and completed Postdoctoral Fellowships at Ohio State University and Indiana University. He has co-authored more than 100 publications and is listed as a co-inventor on over 260 filed U.S. patent applications.
<! -- ends outlier content-box -->