Board of Directors
<! -- ends content-box -->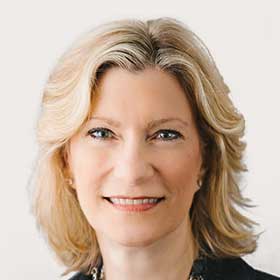 Kristine Peterson has served as a member of our Board of Directors since September 2017. Ms. Peterson has over 30 years of senior executive experience in commercial and business leadership roles in the pharmaceutical and biotechnology industry. From 2009 to 2016, Ms. Peterson served as Chief Executive Officer of Valeritas, Inc., a commercial-stage medical technology company where, under her leadership, the organization evolved from a research stage company to a commercial enterprise. Previously she held executive global marketing and commercial roles at Johnson & Johnson from 2004 to 2009, most recently as Company Group Chair, Biotech Sector, where she was responsible for commercial, R&D, and biologics manufacturing for biotech, oncology, immunology and cell therapy. From 2003 to 2004, she served as Senior Vice President, Commercial Operations for Biovail Corporation and President of Biovail Pharmaceuticals. Earlier in her career, she spent 20 years at Bristol-Myers Squibb Company in senior sales and marketing roles of increasing responsibility in a broad range of therapeutic areas that included Cardiovascular, Metabolic, Anti-infective, Virology, Neuroscience, Immunology/Inflammation, Pulmonary, and Oncology. Ms. Peterson currently serves on the Boards of Directors of Amarin Corporation plc, ImmunoGen, Inc. and Paratek Pharmaceuticals, Inc, all of which are public biopharmaceutical companies. She received a M.B.A and a B.S. from the University of Illinois at Urbana-Champaign.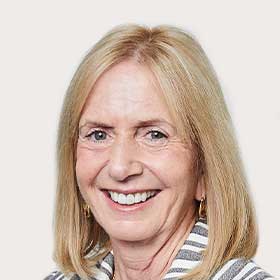 Lesley Russell MBChB, MRCPb was elected to our Board of Directors in November 2016. Dr. Russell served as Chief Medical Officer of Innocoll Holdings Plc., a public biotechnology company, from April 2016 until November 2017, prior to which Dr. Russell served as Chief Operating Officer and Chief Medical Officer of TetraLogic Pharmaceuticals, another public biotechnology company, from August 2013. Dr. Russell was a medical executive with Cephalon, Inc. from January 2000 to 2011, most recently as Executive Vice President and Chief Medical Officer from September 2006 until October 2011, when Cephalon was acquired by Teva Pharmaceuticals. Dr. Russell served as a Senior Vice President and Global Head, Research and Development for Global Branded Products from the acquisition until July 2012. Dr. Russell previously held positions in medical research at US Bioscience, Eli Lilly and Amgen. Dr. Russell serves as an independent director of Imugene Limited, an Australian public biotechnology company, Chimeric Therapeutics Limited, an Australian public biotechnology company, and Scopus Biopharma, a public biotechnology company. Dr. Russell holds a Bachelor of Medicine, Bachelor of Surgery (MBChB) from the University of Edinburgh and is a member of the Royal College of Physicians (MRCP), UK.
Terry Vance has served as a member of our Board of Directors since June 2011. From June 2013 until November 2018, Mr. Vance was Chief Business Officer of BioMotiv, LLC, a drug development company affiliated with the Harrington Project. Until January 2018, Mr. Vance was a Managing Member of EGS Healthcare, a late-stage venture capital fund that he co-founded in 2002. Before starting EGS Healthcare, Mr. Vance was a founding partner in Eagle Advisors, which provided strategic advice to emerging biotechnology companies. Prior to Eagle, Mr. Vance was an investment banker, first with Salomon Brothers and then with Goldman Sachs, where he was a vice president in the Capital Markets Division. Mr. Vance received an AB from Princeton University and an M.B.A from Stanford University.
<! -- ends outlier content-box -->